Governance of the Kansas City
Regional Fusion Center
This Advisory Board provides oversight to the Kansas City Regional Fusion Center and includes representatives from many disciplines and jurisdictions. See the chart below for a list of current members.
Advisory Board

Law Enforcement

Clay County Missouri SO
Independence, Missouri PD
Kansas City, Kansas PD
Kansas City, Missouri PD
Missouri Information Analysis
Center (MIAC)
Overland Park, Kansas PD


Emergency Management

Kansas City, Missouri


Fire Departments

Central Jackson County Fire Protection District
Kansas City, Missouri FD
Olathe, Kansas FD


Public Health

Johnson County, Kansas

Federal Government

Department of Homeland Security
Federal Bureau of Investigation
United States Citizenship and
Immigration Service

Corporate/Business

Children's Mercy Hospital
Jewish Federation of Kansas City
Mid-America Regional Council
Park University
---
Funded by the Regional Homeland Security Coordinating Committee of the Mid-America Regional Council
600 Broadway, Suite 200 · Kansas City, MO · 64105
© . All rights reserved.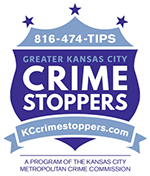 REPORT SUSPICIOUS ACTIVITY ANONYMOUSLY