Brochures and Other Downloads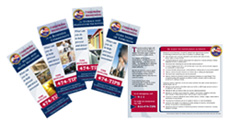 For more information about how you can help watch for suspicious people and activities, please download any of our brochures and other items using the links below:
If You See Something, Say SomethingTM Posters:
The KCRFC is currently a partner in the Department of Homeland Security's SEE SOMETHING, SAY SOMETHING campaign. These posters may be downloaded, printed and used as a resource to raise public awareness of reporting suspicious activity in the Kansas City area.
Terrorism Awareness Brochures:
---
Funded by the Regional Homeland Security Coordinating Committee of the Mid-America Regional Council
600 Broadway, Suite 200 · Kansas City, MO · 64105
© . All rights reserved.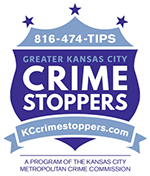 REPORT SUSPICIOUS ACTIVITY ANONYMOUSLY