KCRFC Critical Infrastructure and Key Resources (CIKR)
Protecting and ensuring the continuity of the critical infrastructure and key resources (CIKR) of the United States are essential to the nation's security, public health and safety, economic vitality, and way of life.
Critical Infrastructure are the assets, systems, and networks, whether physical or virtual, so vital to the United States that their incapacitation or destruction would have a debilitating effect on security, national economic security, public health or safety, or any combination thereof.
Key Resources are publicly or privately controlled resources essential to the minimal operations of the economy and government.
Read more about CIKR on the Department of Homeland Security's website.
---
Funded by the Regional Homeland Security Coordinating Committee of the Mid-America Regional Council
600 Broadway, Suite 200 · Kansas City, MO · 64105
© . All rights reserved.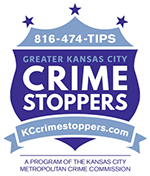 REPORT SUSPICIOUS ACTIVITY ANONYMOUSLY