Privacy, Civil Liberties and Civil Rights Policy
The Kansas City Regional Fusion Center (KCRFC) is tasked to implement a collaborative effort to collect, collate, analyze, and disseminate information to appropriate agencies and individuals, in an effort to mitigate terrorist and criminal related activities.
Equally important is our mission to safeguard the privacy, civil rights, and civil liberties of every individual. The end result is enhancement of the public safety effort and the safeguarding of individual privacy, civil liberties, and civil rights.
This detailed policy documents those efforts.
---
Funded by the Regional Homeland Security Coordinating Committee of the Mid-America Regional Council
600 Broadway, Suite 200 · Kansas City, MO · 64105
© . All rights reserved.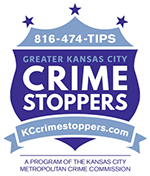 REPORT SUSPICIOUS ACTIVITY ANONYMOUSLY